Squidfish Attacks!!! is a multimedia project of Luke Highet with a focus on nostalgic aesthetics, retro sounds and a tight mix of synth funk and metal that aims to please the ear.
Along with musical ouput SFA!!! strives to create visuals and interactive content to build and support a fictional cyberpunk-lite world.
Follow the buttons on the banner to access music, art and other content that SquidfishAttacks!!! likes to create.
Please...escape from the world a little.

---
Impulse released to the masses!
2019/02/03
---
We at SFA!!! Enterprises are proud to announce our newest release
Impulse
, a Synthwave banger and mood injection system for all known retail robots (and even those less known). You won't have to lift a finger, of course, as your little helper will take care of it themselves. For the curious, however, here's a wireframe example of what will happen.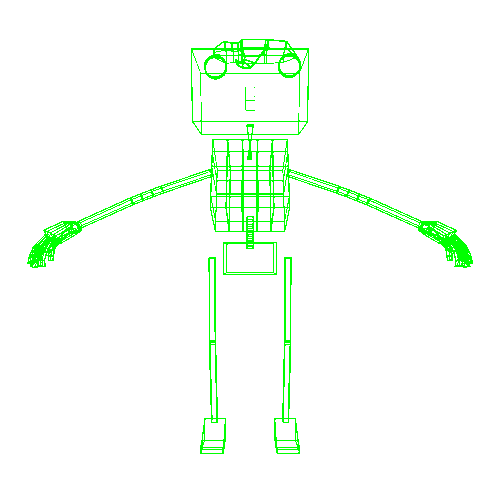 Bored of your robots five emotions? Well, with the Squidfish Attacks!!! robot mood-ingestion add-on pack your robot can now allow them to experience and learn from new environments and moods, all from the comfort of their charging station!
While it may sound like a solid synth-ballad jam to prying human ears the patented mood-ingestion aural method re-codes a robot's auxillary sensors so they truly believe they are in a different place and time. Treat your robot today, ease their stress and learn together.